Helping Real Estate Agents generate leads and stay top-of-mind.
The real estate landscape has gone through some drastic changes over the last few years. Creating a workable marketing plan can be stressful. Many agents may think that right now  they don't need to invest in their marketing strategy. The truth is, with some much churn in the real estae landscape, that you can't afford to pass up this opportunity to generate leads and stay top-of-mind.
It can be a struggle to find the right balance in creating a marketing plan and selling houses.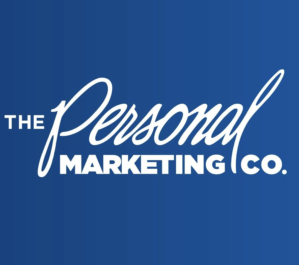 Since 1978 Kansas based company, The Personal Marketing Company (TPMCO) has been helping real estate agents create a plan that is easy, seamless and specific to agents' needs.
For over 40 years TPMCO has been coming alongside agents and helping them increase their sphere of influence. TPMCO helps agents farm a specific neighborhood, announce Just Listed or Just Sold properties, generate referrals, and stay in touch with past clients. 
"Set and forget," is how Kyle Baack, Chief Innovation Officer, and President describes TPMCO.
What started off as just sending out direct mail pieces, has now evolved into becoming a more automated process and helping agents from start to finish.
"Agents tend to be swamped and have millions of things going on and our services help automate those processes that take up time and in turn save the agent time," says Baack.
Create a Specialized Marketing Plan
Not sure where to begin with your marketing plan? Don't worry TPMCO offers a variety of products. They can help agents create a plan that fits the type of campaign they are looking to run, from announcing listing activity, custom newsletters (digital or print), and even create a targeted marketing campaign.
Since the shift to more remote work and office flexibility, more people are spending more time in the kitchen. By sending out mail pieces like personalized recipes and agent's contact information, it helps keeps an agent's name top-of-mind because its a unique offering. 
When a prospect is thinking about future plans for their home, they are more likely to think of your name.
Create a Seamless Process
TPMCO also looks for ways to set themselves apart from other companies that offer similar products and services. One way TPMCO does that, is by overseeing the whole marketing process for an agent. Baack's team partners with the agent by focusing on what the agent needs, to product and design and even distribution.
"If you have a sphere of influence that you would like to stay in touch with us, we can create a campaign that fits your needs and we will take care of the rest," says Baack.
For more information on The Personal Marketing Company and the services they offer, please visit www.tpmco.com